Heavy Hauler Gallery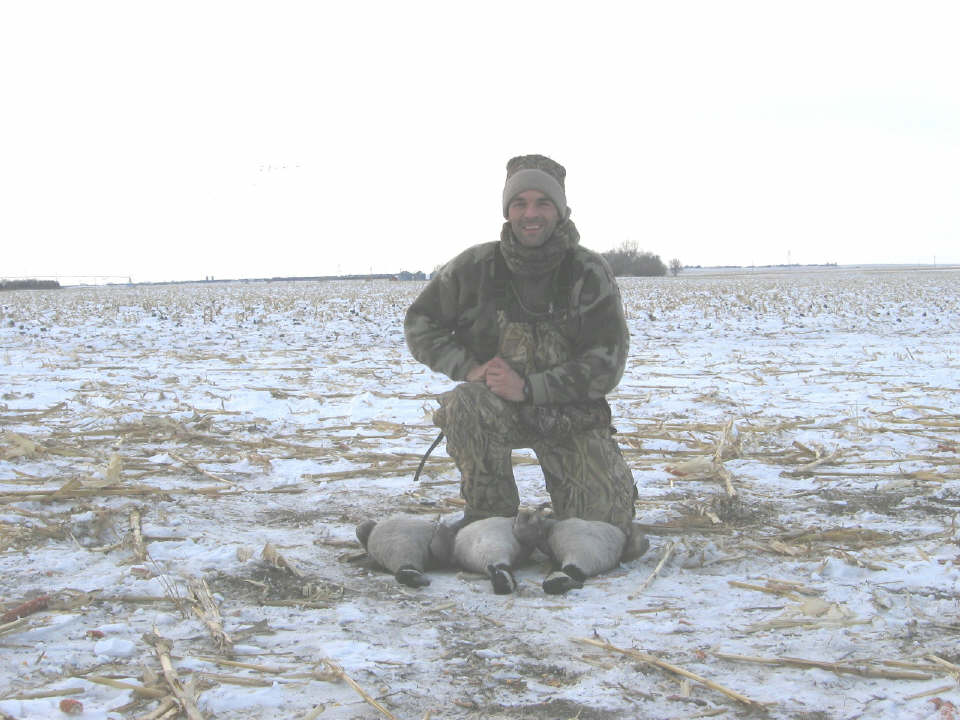 12 degrees but what a day.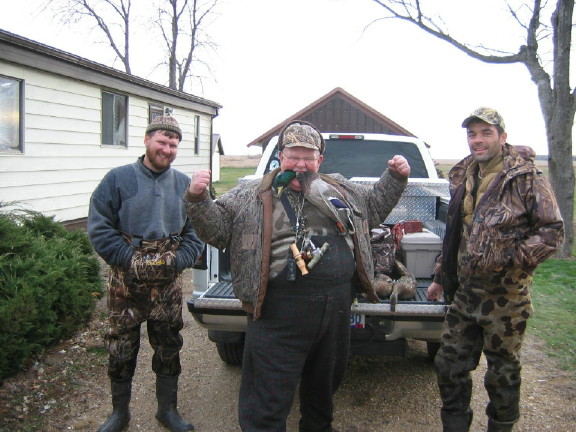 Big Carl gettin CRAZY on a greenhead.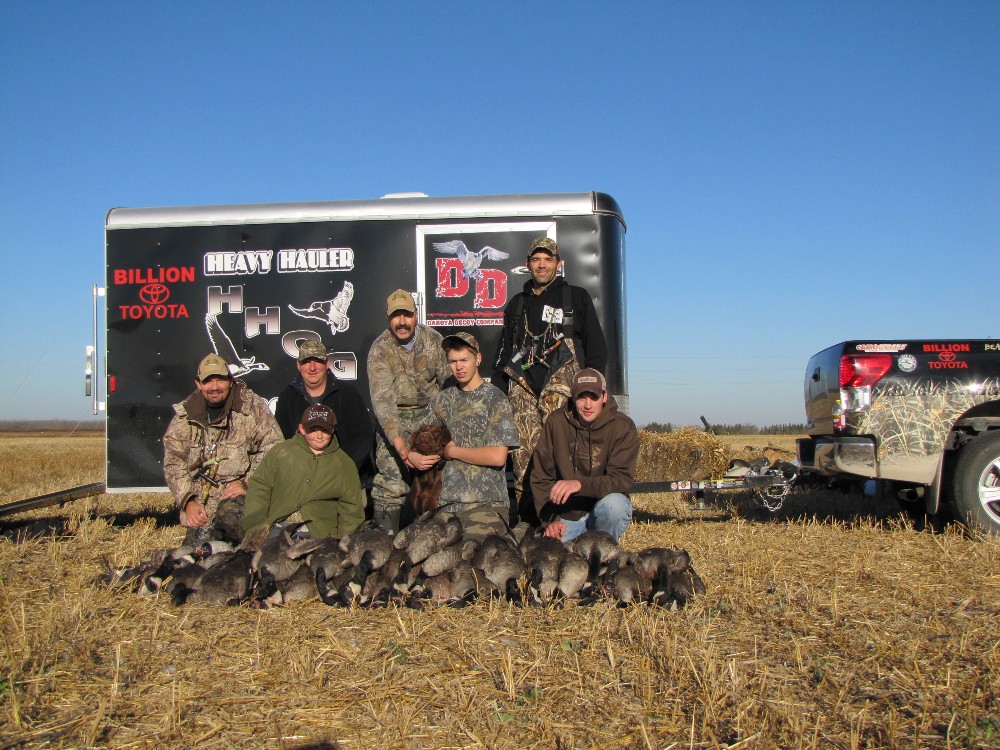 Our new friends in Canada, great day in the field.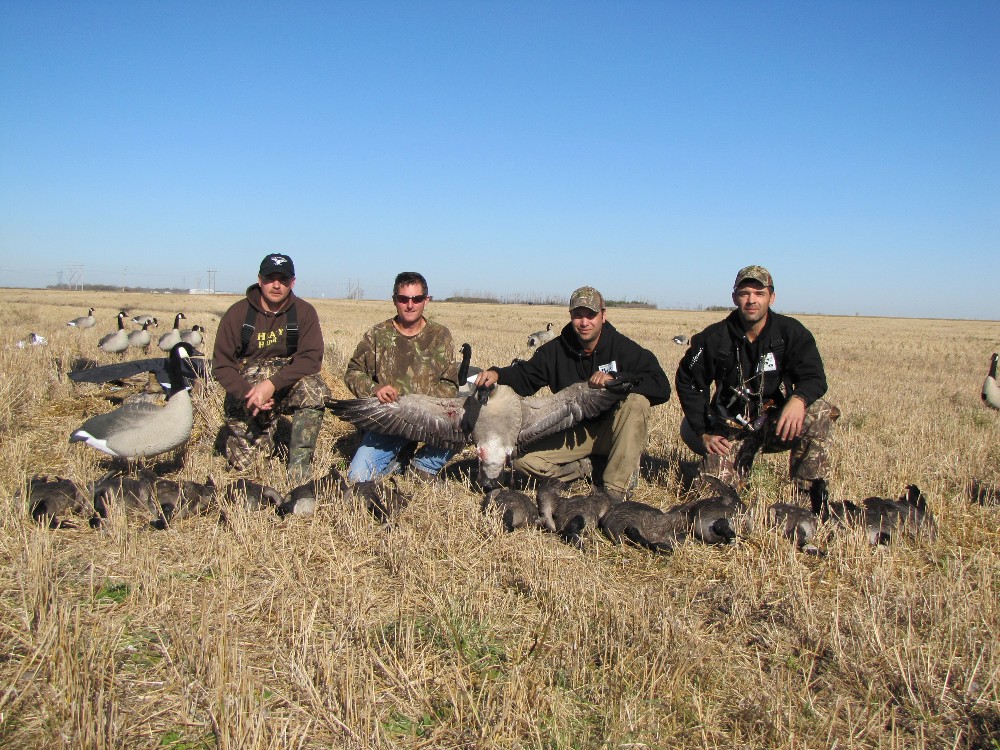 Good day in the field.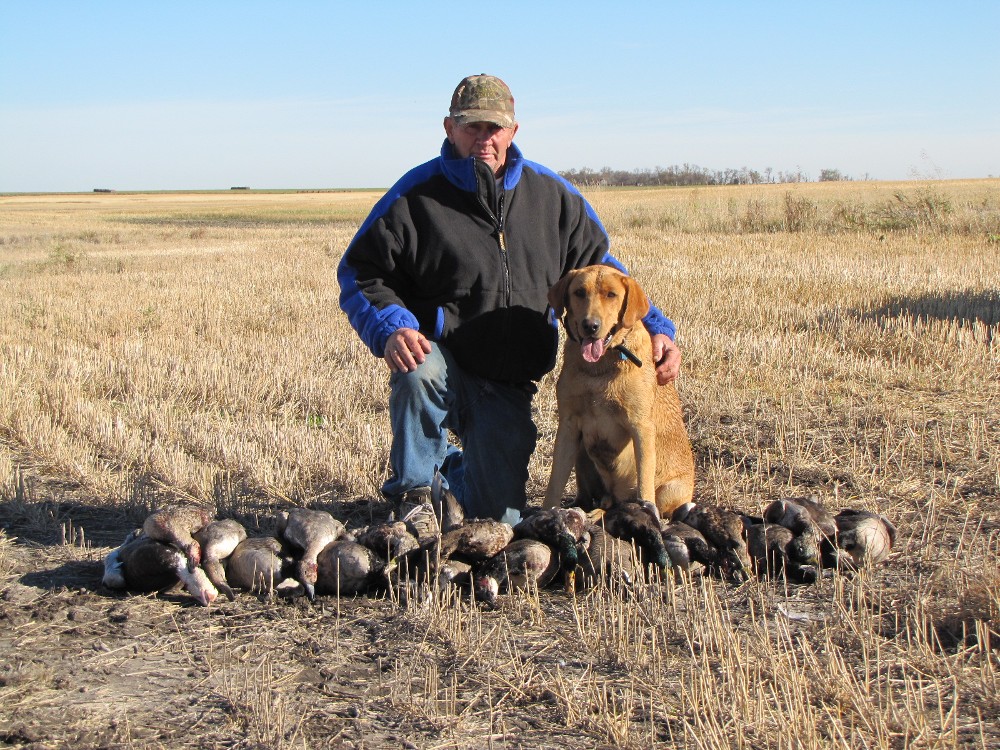 Dad and Lou after a good hunt.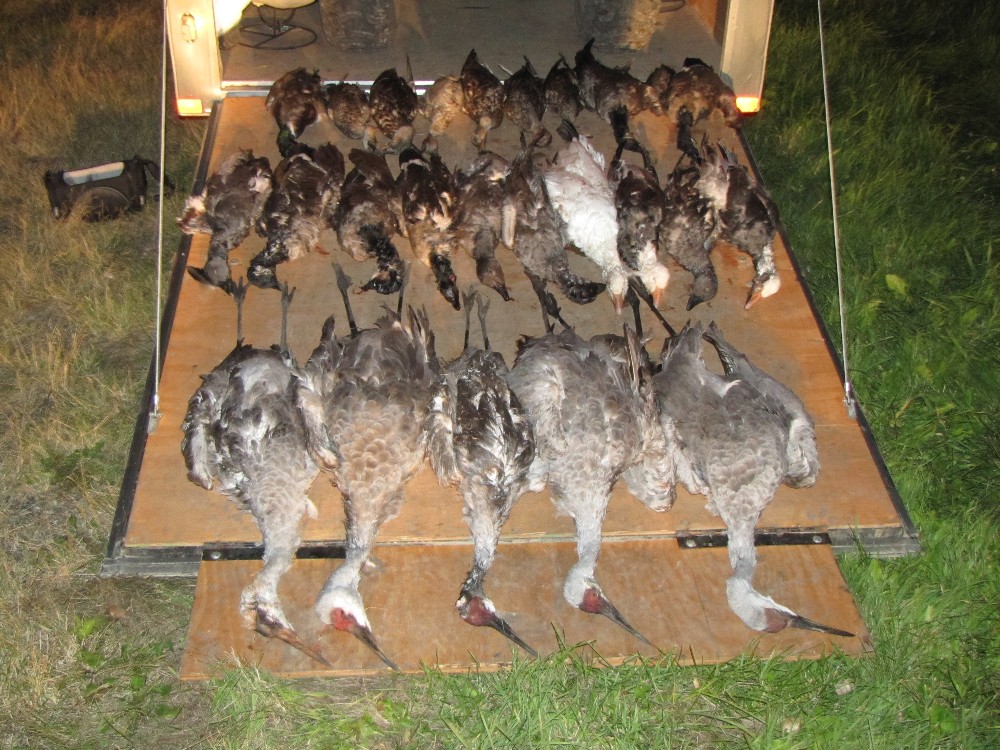 Good haul.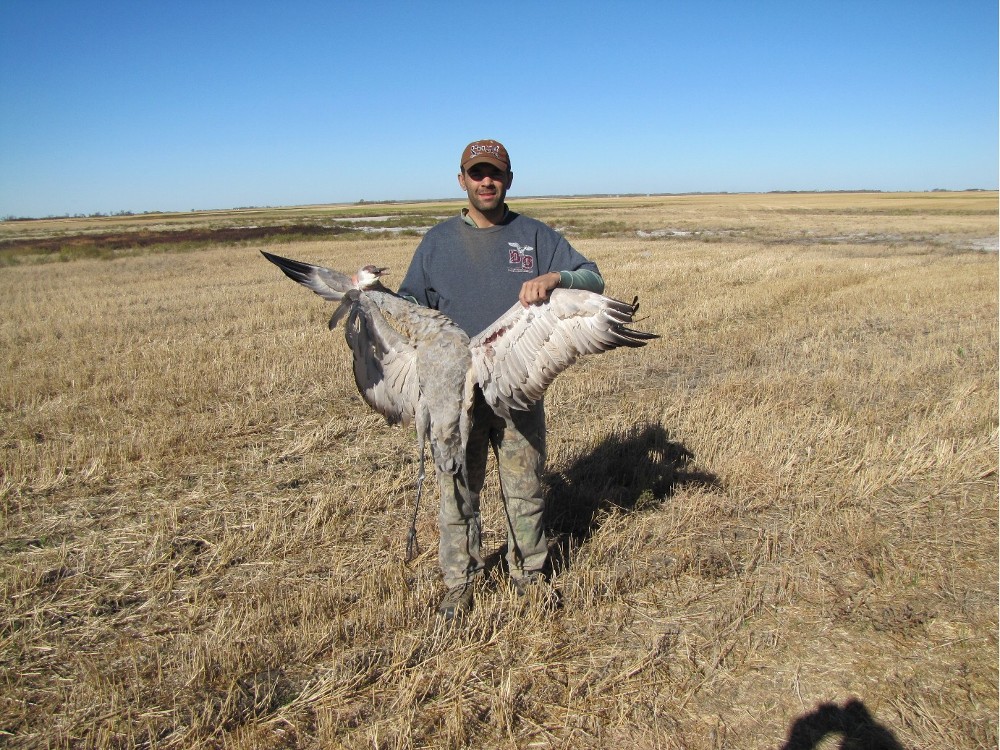 First crane hunt. Wow, good eatin.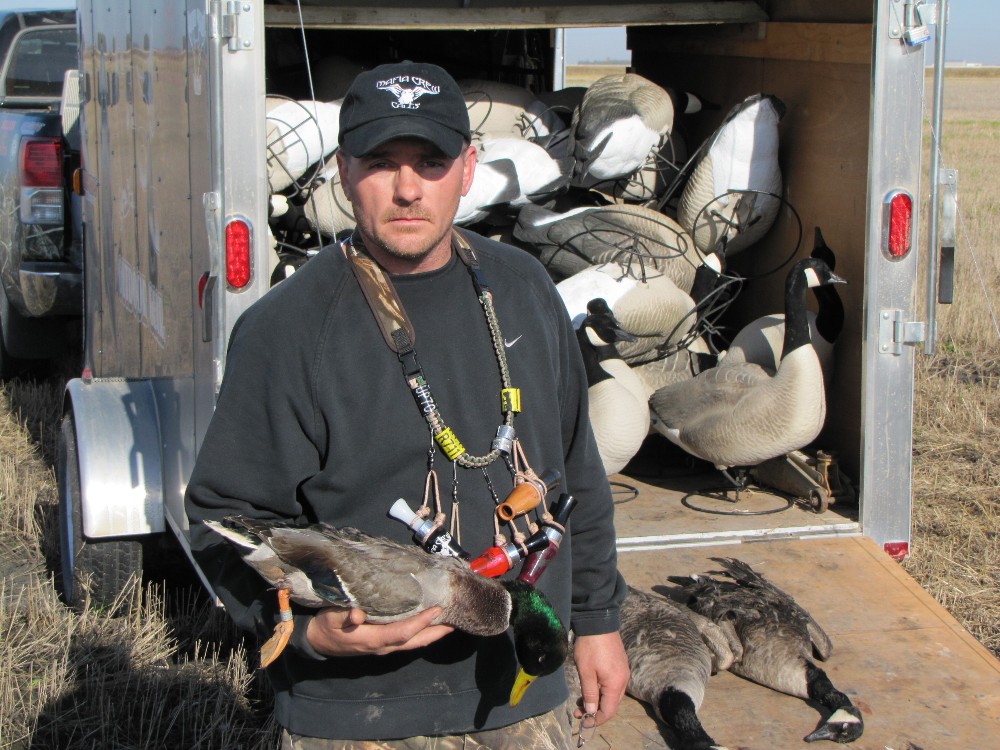 Sean McMurray of Mafia Crew Calls and a Band Wagon bird from Canada.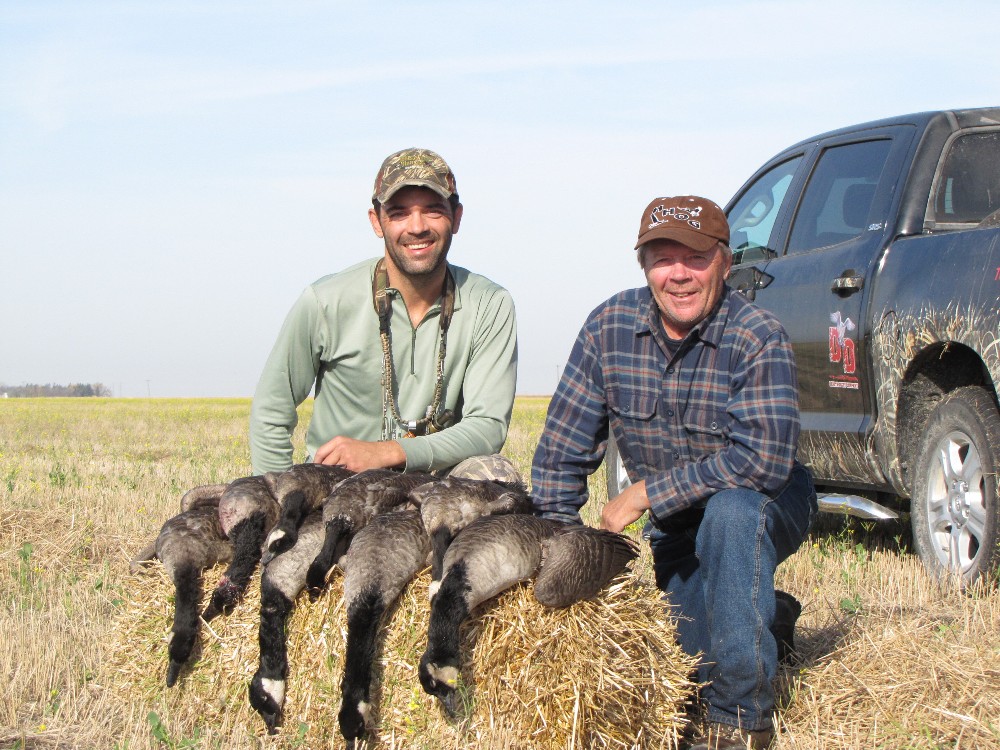 Myself and uncle Larry Bird.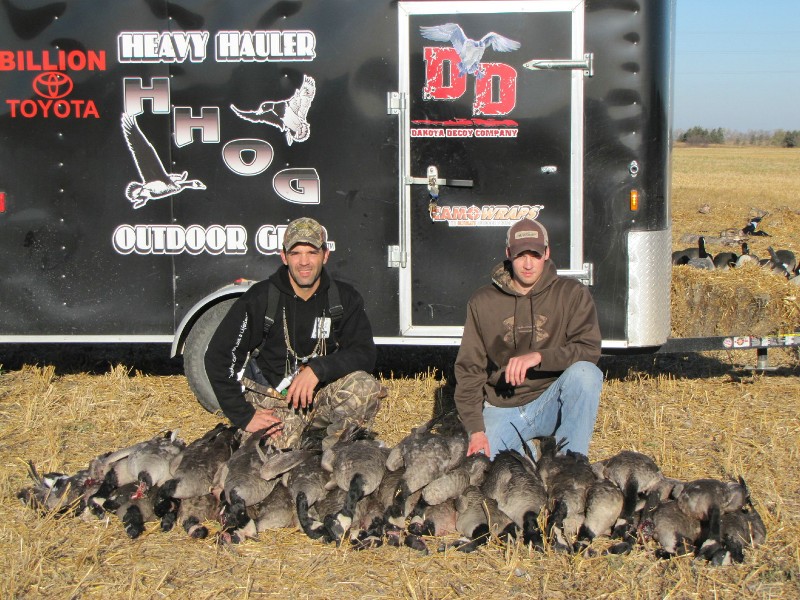 Myself and Brent Derby in Canada 2010.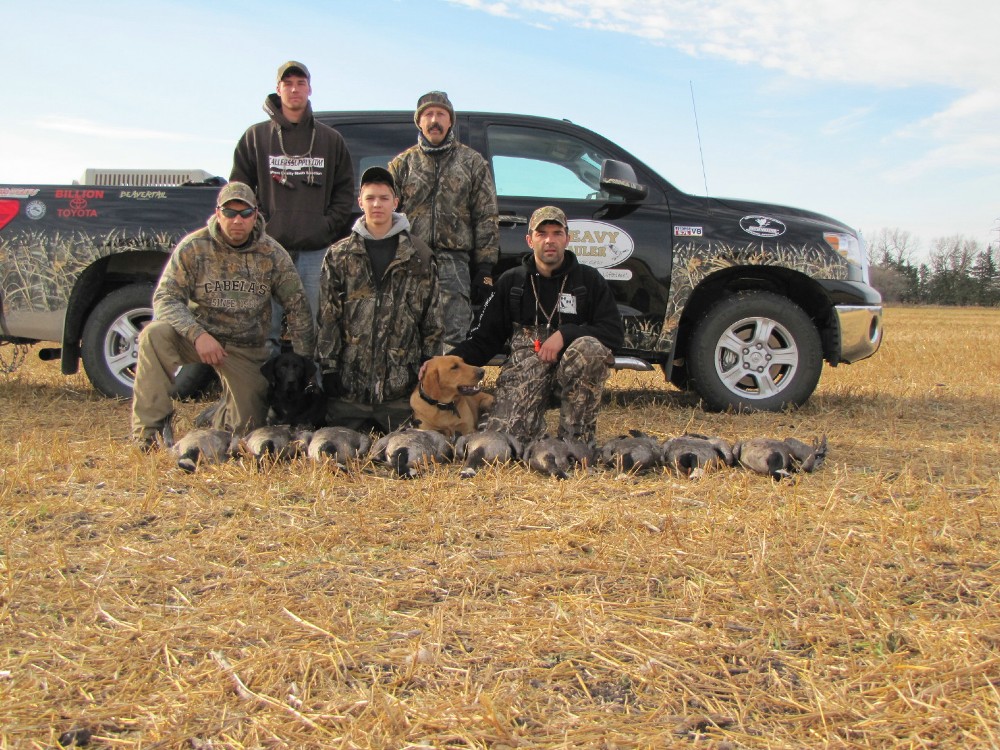 Hunting with some fine Northern folks.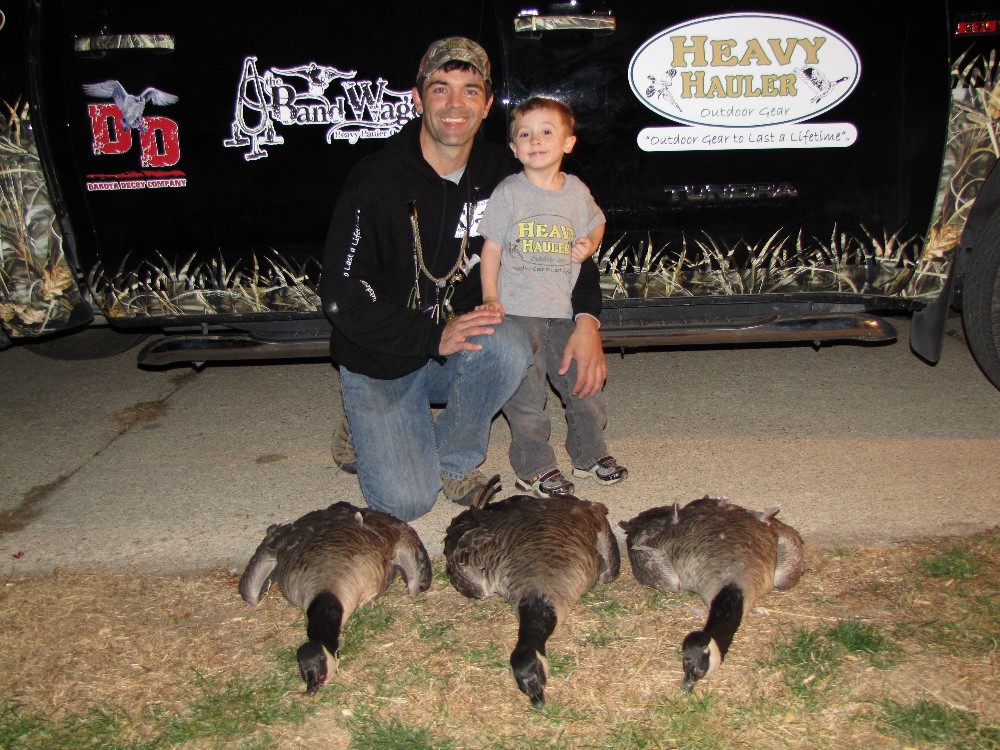 My favorite hunting buddy. His first big hunt and my first Triple. Don't know who was more excited.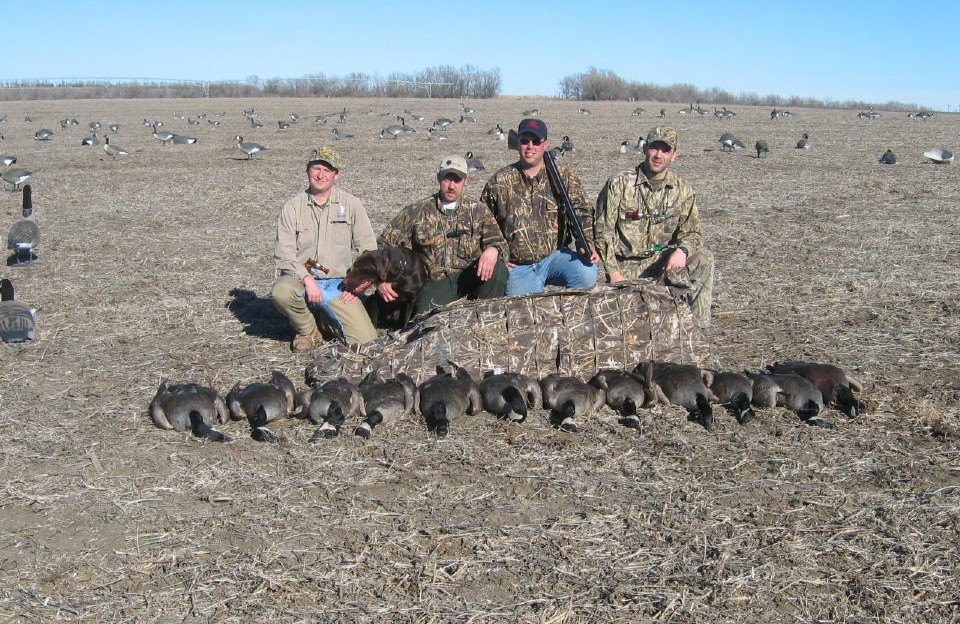 Doug, Troy, Todd, and I
On a late December 50 degree day with some nice honkers. A trailer load of decoys and a little calling was bad medicine for these boys.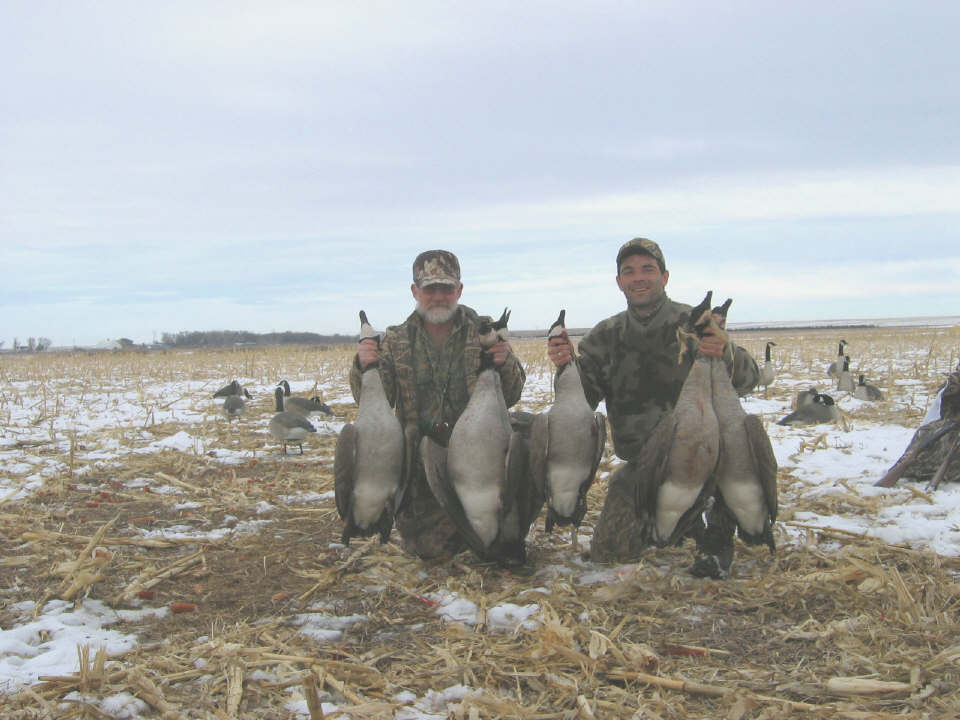 My buddy Dave Carlson, we just call him Carly, on a hunt that was over much too quickly.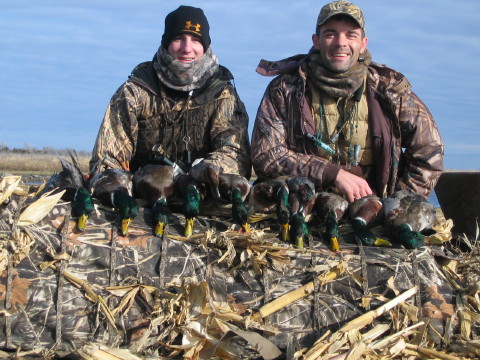 Callin machine Kyle Dringman and I on the last day 2004.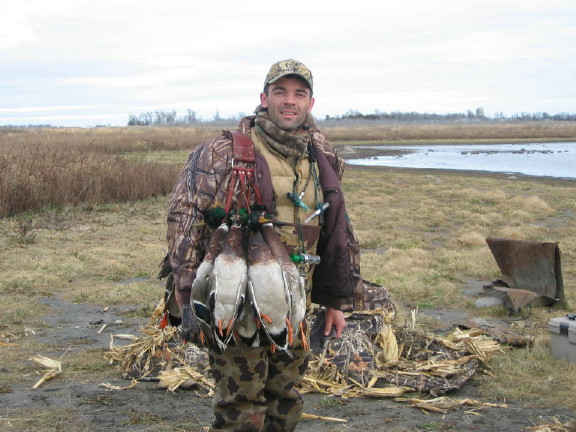 Migrator blinds on the water, nothing more deadly on the last day of duck hunting 2004.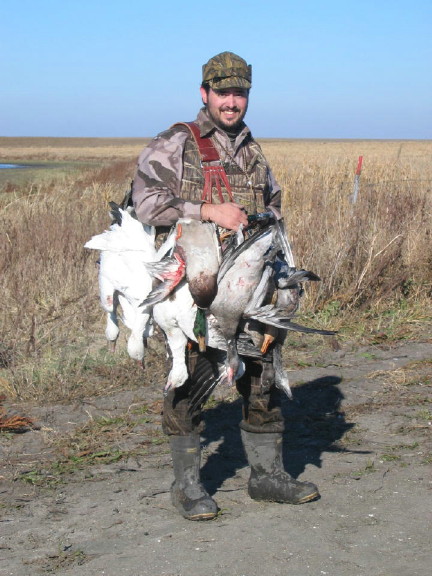 Tony Anderson with the Big Haul.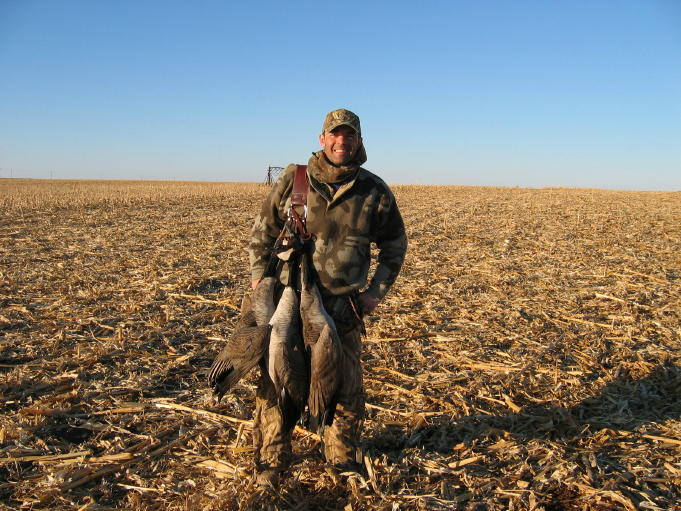 Another December Heavy Haul in the cornfields of South Dakota.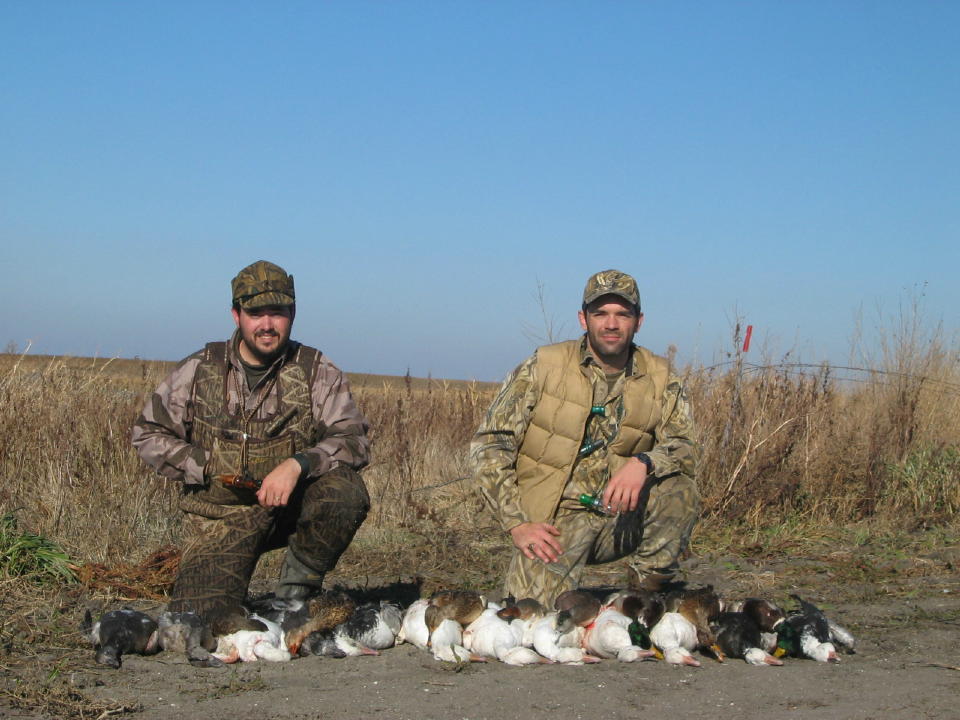 Me and my ol' buddy Tony Anderson had to get a little wet on this day but we came away with the "Big Haul".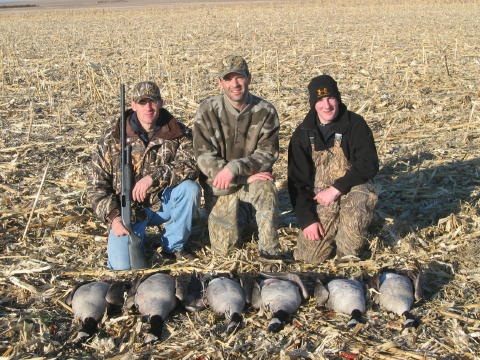 A December day in the field with Tom Norwick and Kyle Dringman.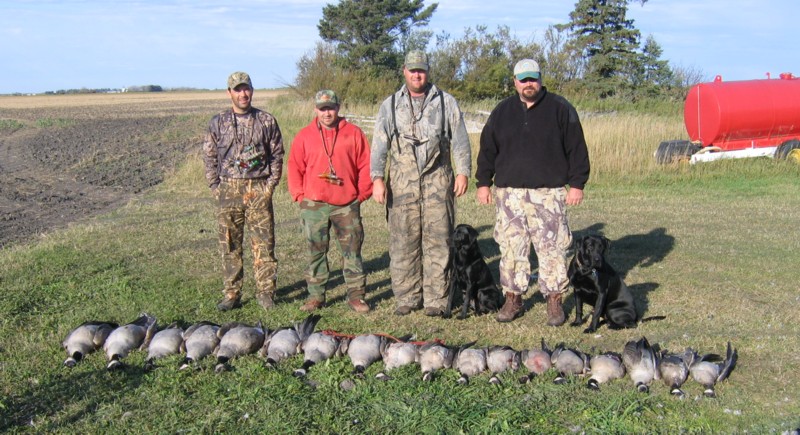 The team turnin' it loose on the goose.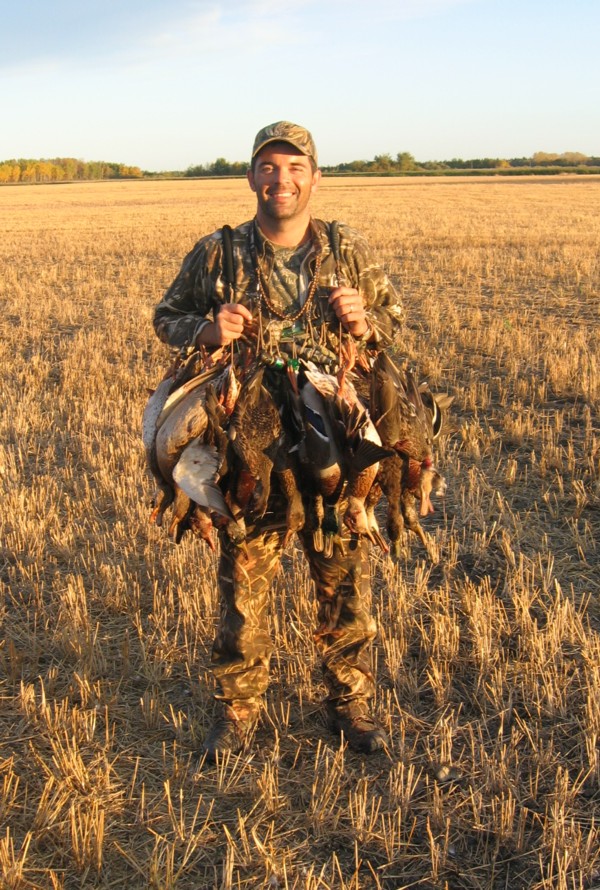 Late afternoon duck shoot, tough to beat anywhere.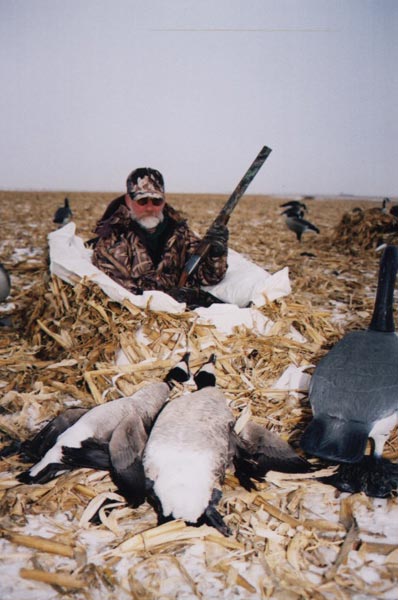 Carly in attack position!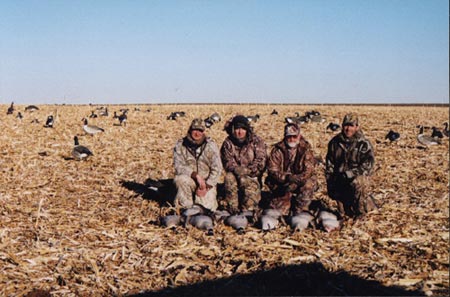 Doug, Scott, Dave, and Jason put it on em' in the corn.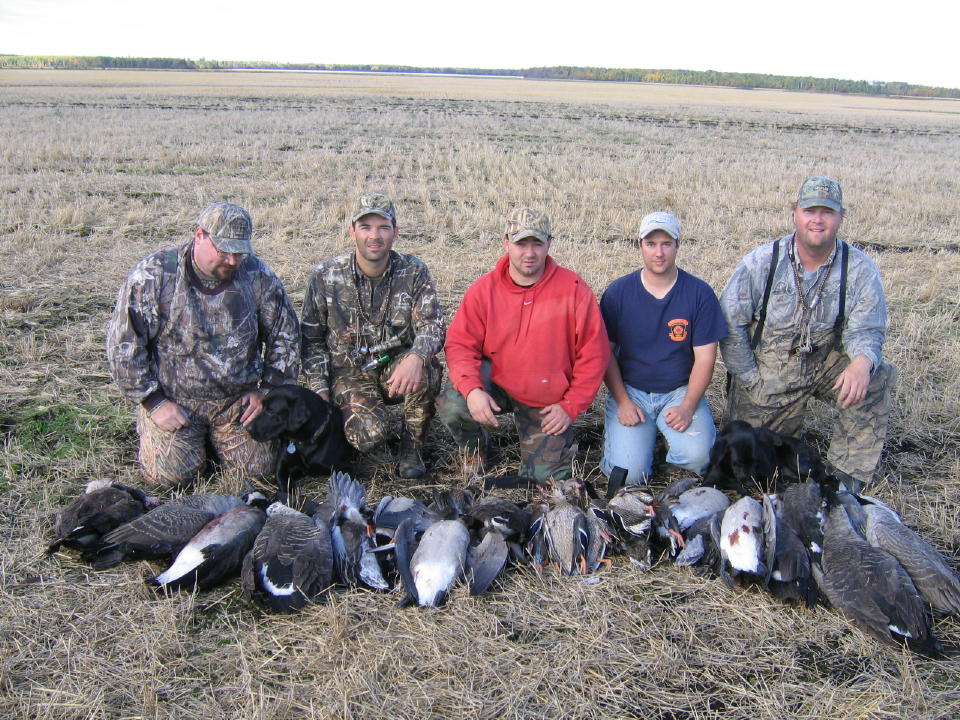 Bustin birds in Manitoba.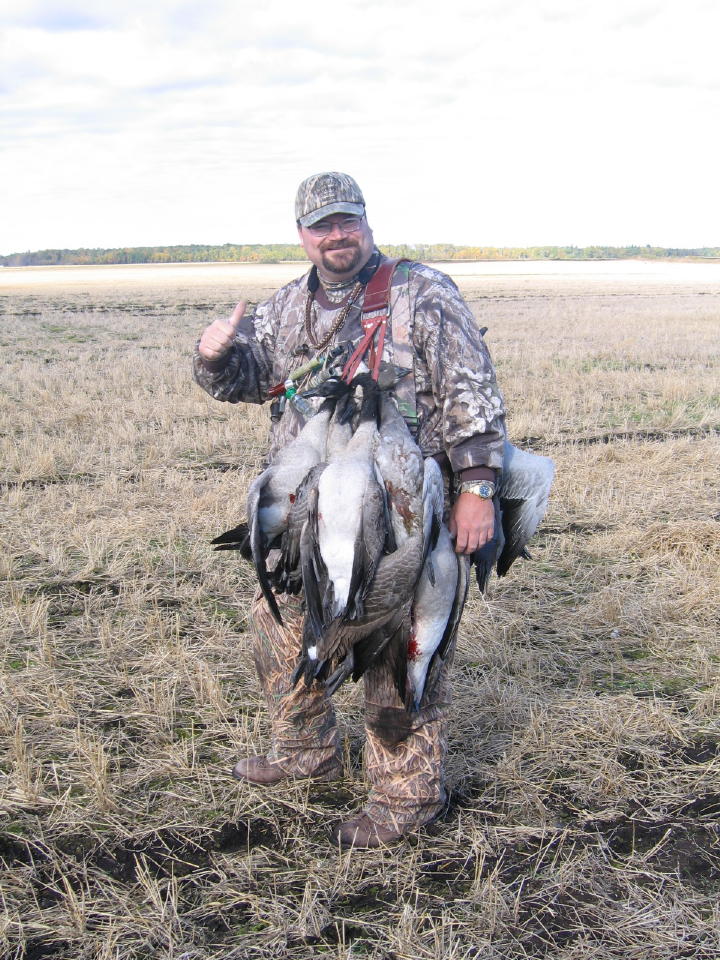 Our buddy Steve "Helter" Stelter with a big thumbs up and a smile. Like a kid in a candy store.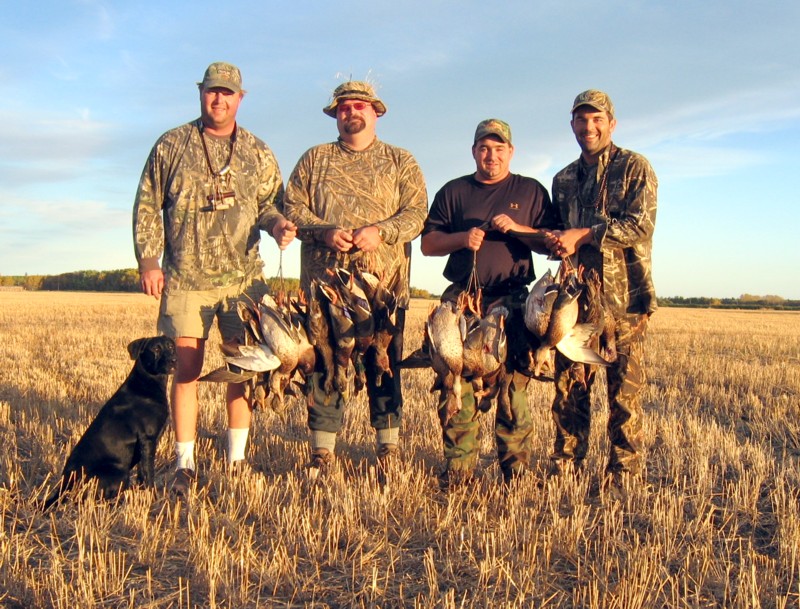 Ol' "Pistol" Pete Luhman shows that it's ok to hunt in shorts.
Steve "Helter" Stelter in his jammies and Brent "Gutz" Gutzman working on the Under Armour sponsor.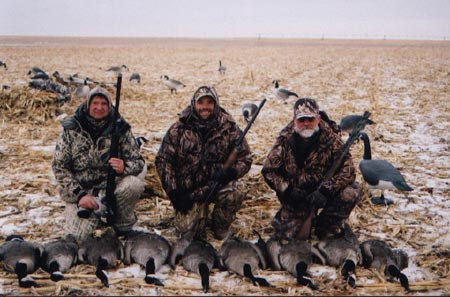 I join my friends Doug and Dave on a cold but productive honker haul.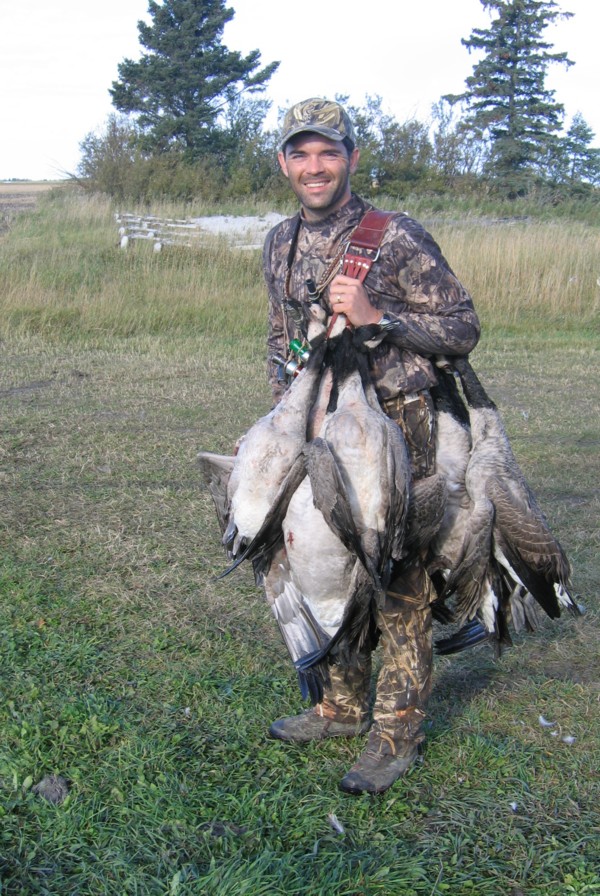 A great haul in the North country.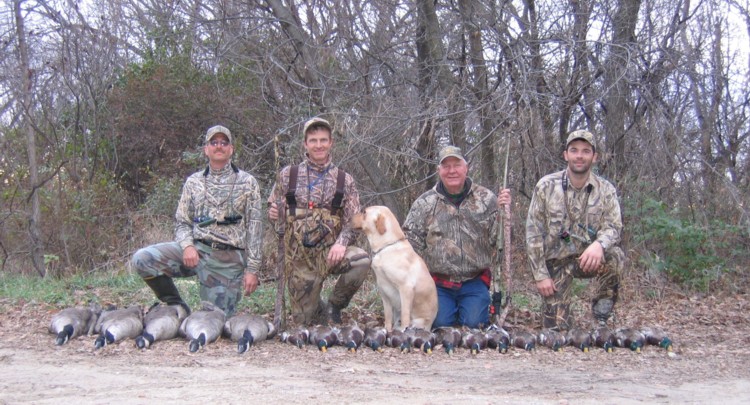 A trip to mallard city along with some honkers.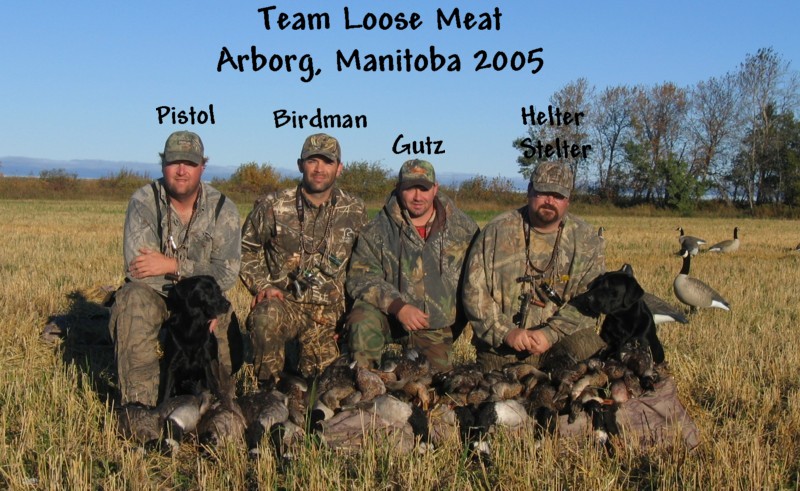 Team Loose Meat staying loose and cool up north after a great shoot.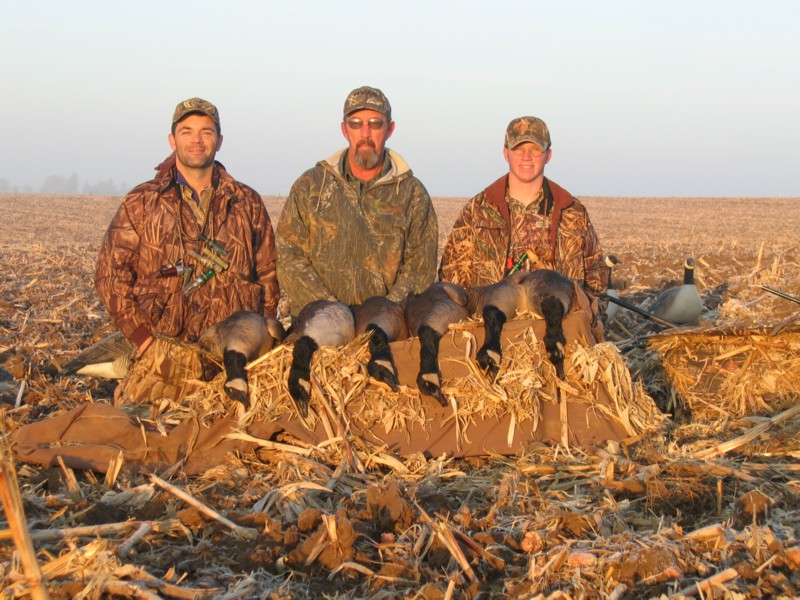 Iowa goose hunt that was over in a hurry. Six came in and six got smashed.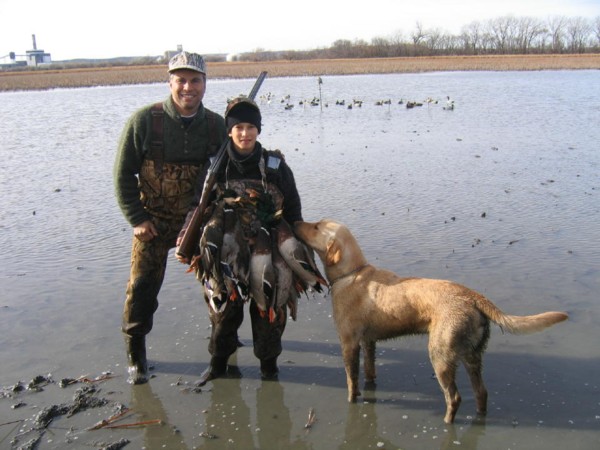 A young man and his dad on his first hunt. Take a kid hunting, they'll be hooked for life.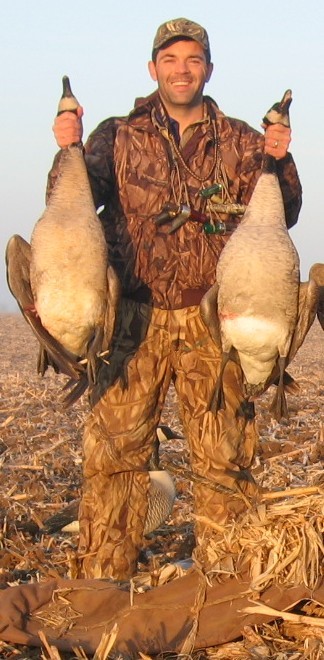 A nice pair of Iowa honkers.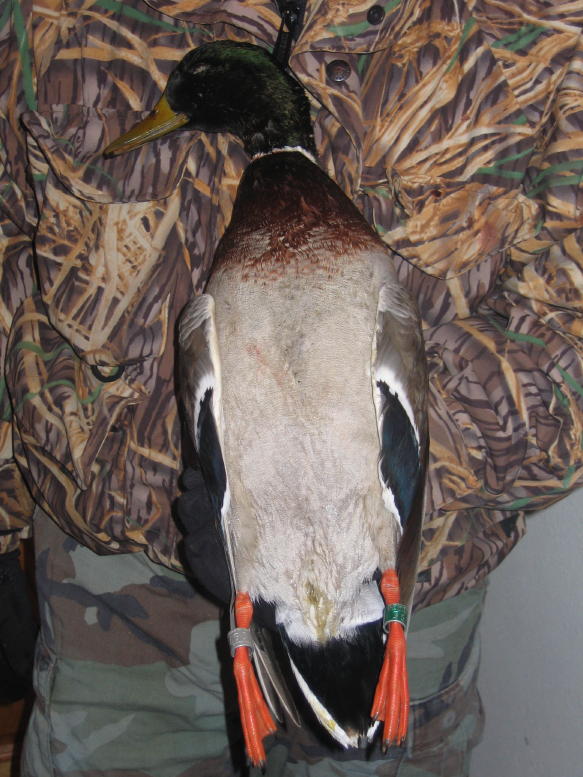 An awesome double banded late season Iowa mallard. Taken by Darryl Bainbridge.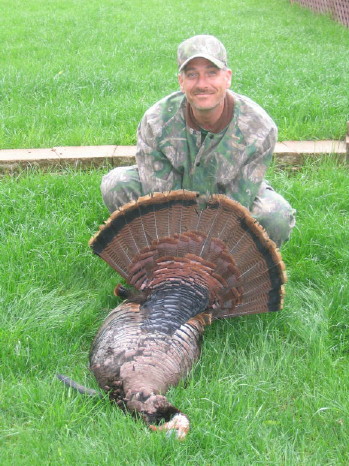 Iowa's own Darryl Bainbridge with an awesome Eastern.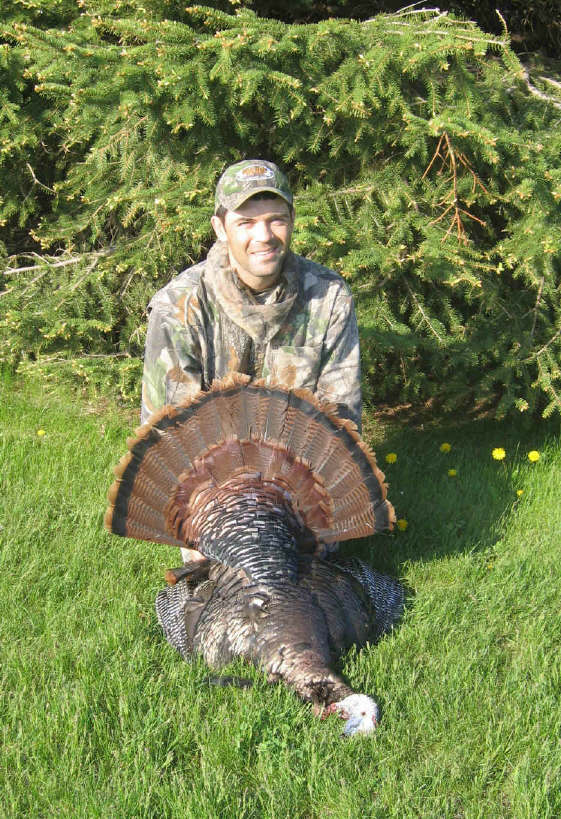 11 inch bearded Eastern flew from the roost right into the decoys, hunt was over at 6 am.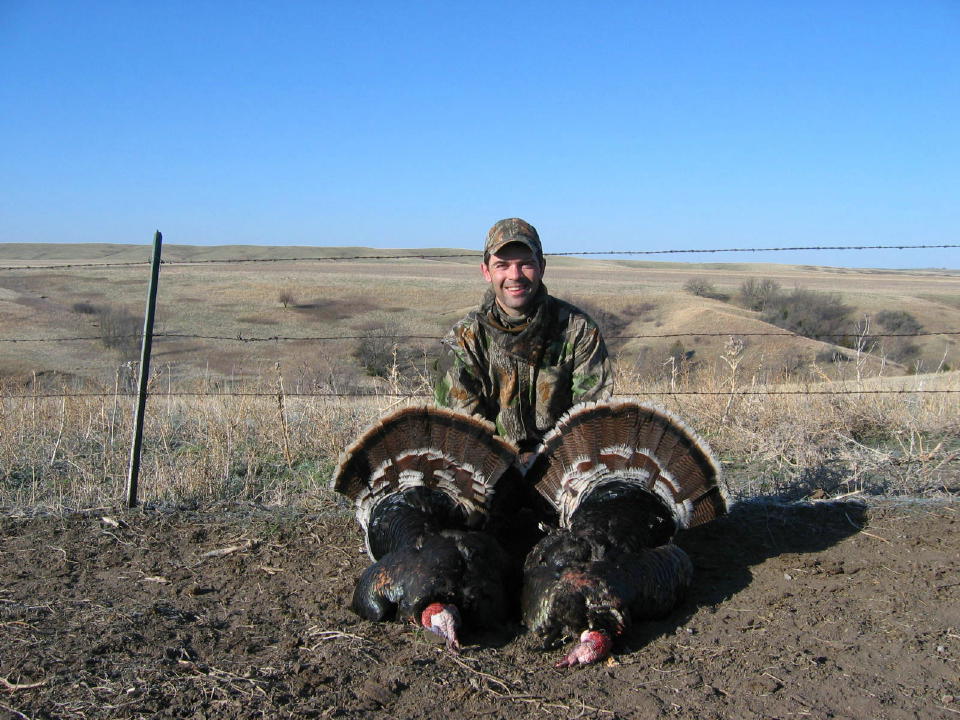 A double dose of fun. Days like this The Hands Free over the Shoulder Turkey Hauler is a must.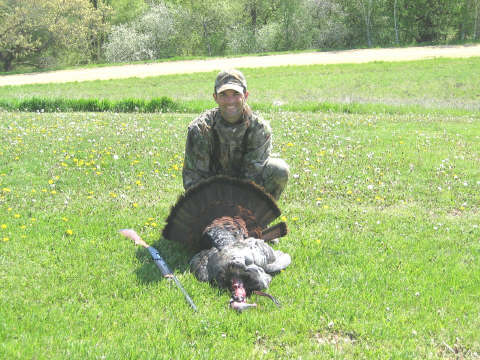 This awesome Wisconsin Eastern was only 10 paces away, check out his neck, this dude was close.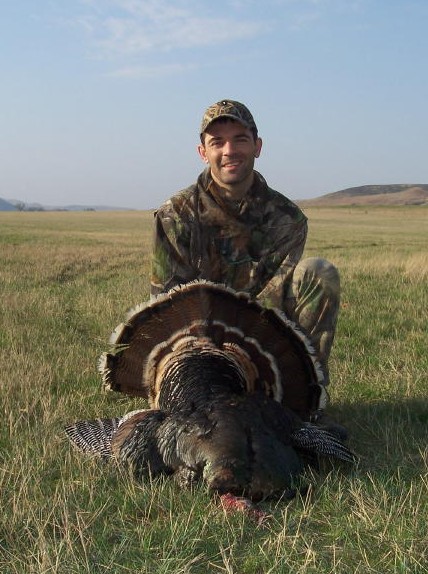 South Dakota Merriam's, April 2005.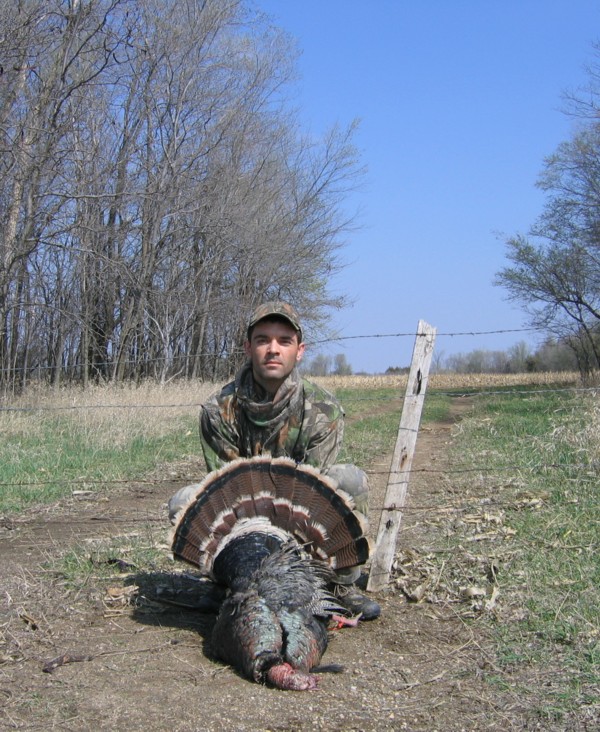 A beautiful South Dakota Merriam's. The hand held Turkey Hauler made the walk a breeze.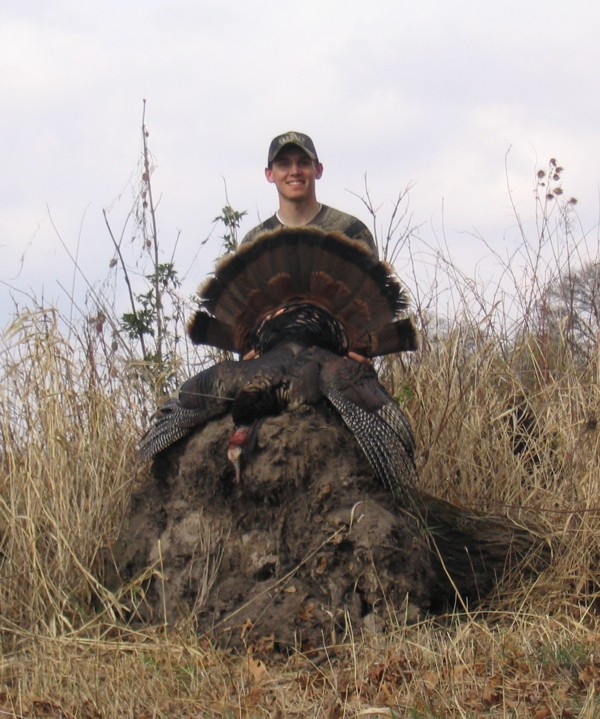 Ryan Krantz of ATK/Federal Ammunition and his 10 yard shot Eastern Turkey. Nice bird!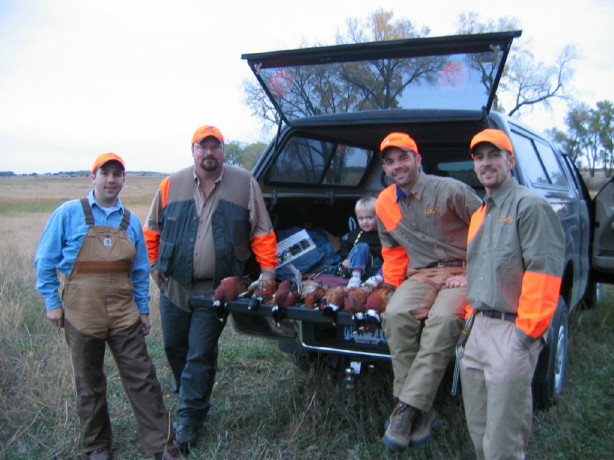 L to R Clay Thompson, Steve Stelter, Gauge Clabaugh, Myself, and Mike Gulk scoring some ringnecks.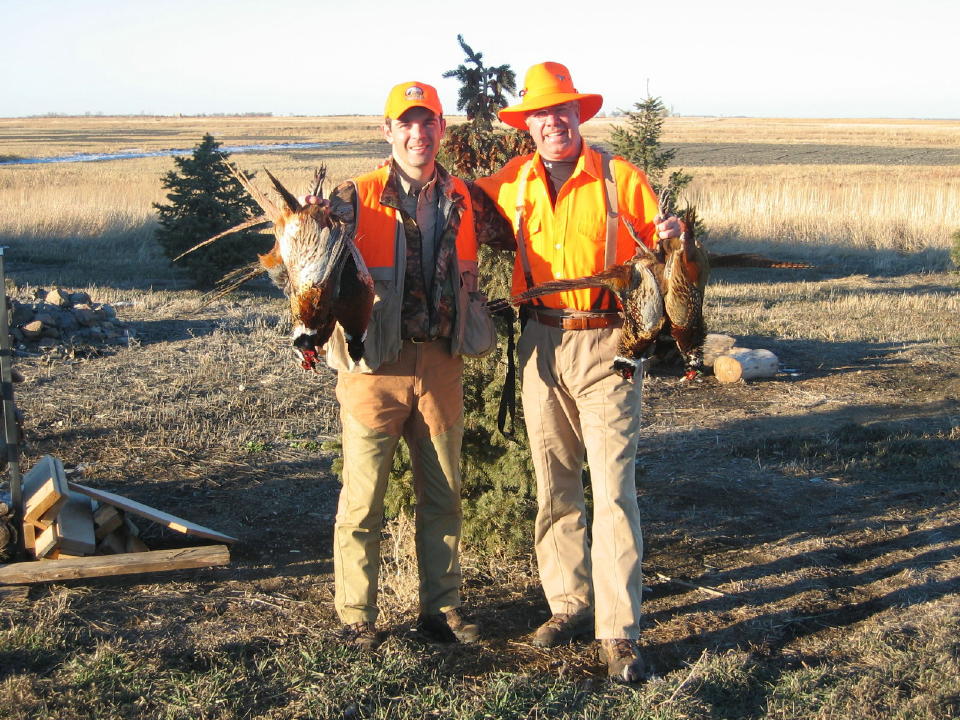 My buddy Paul Muth showing me more pheasants in one day than most see in a lifetime.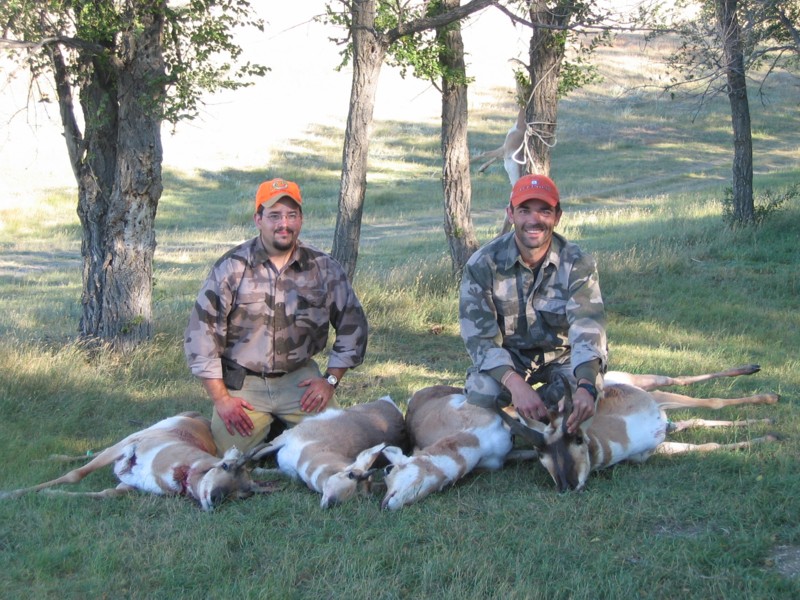 A great goat hunt in 2004. Not huge but just as tough to stalk.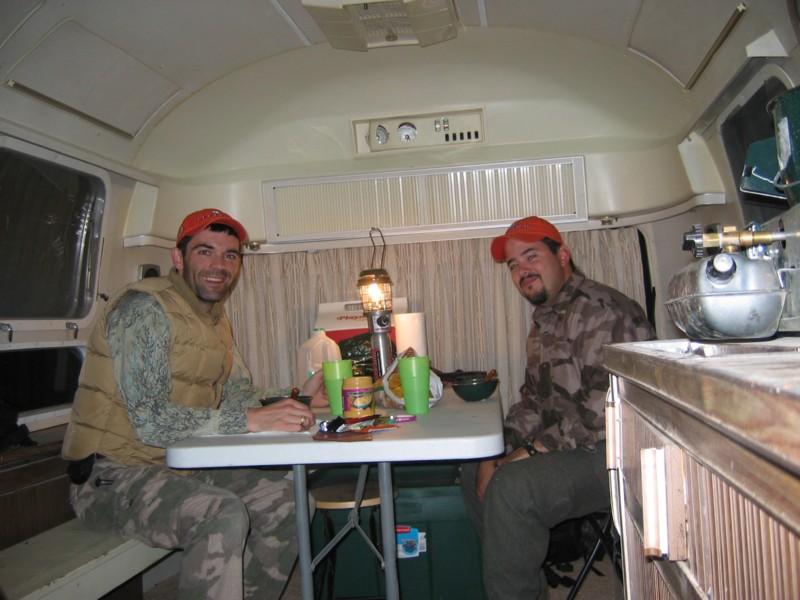 2004 goat camp with Tony Anderson.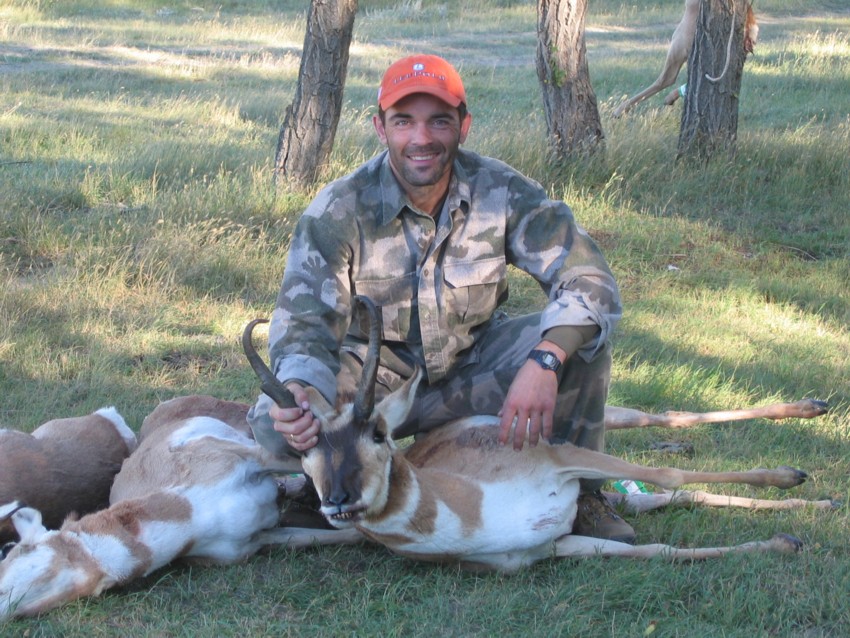 2004 South Dakota Antelope.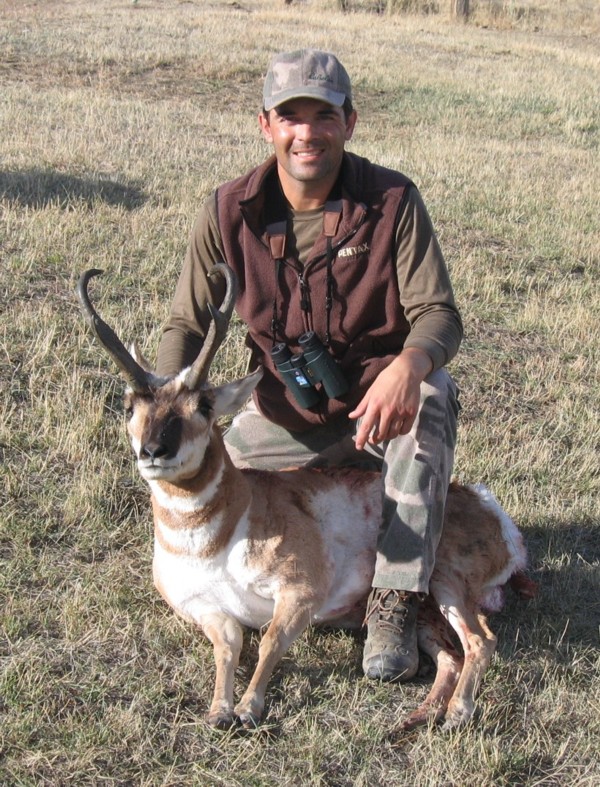 Great South Dakota Trophy Antelope 2005.
A 1 1/2 hour stalk resulted in an 85 yard shot. Nice ivory tips also. Thanks to PENTAX for the awesome optics. The 10X42 SP line if phenominal.